BAILEIGH COLLECTION

The Baileigh Collection celebrates the industrial technique of embossing beads into thin sheets of metal to create structure and rigidity.

The collection includes a stacking cafe chair with an ash frame and a 2.5mm aluminium shell and a flat pack sliding door cabinet.

Working within the strict constraints of a Baileigh electric bead roller machine, traditionally used to create custom car panels, the creative process explored the limits and structural possibilities of applying beads to thin sheet aluminium. Experimenting and evolving from complex to simple, the resulting objects celebrate the purity of form created through a single technique used to transform flimsy sheet materials into elegant structural components.





ALBURNUM FAN

A desk fan designed with a simple visual language sensitive to domestic environments using a more natural colour palette and materials. It subtly exists within a space more like a piece of furniture and can be on display when in and out of use from season to season. It's simple to use, adjust, maintain and repair making it a fan you want to keep.

A more considered design language and material experience better adapted for the home environment allowing users to develop a more enduring relationship with the product. The sand blasted grill provides users with a story to tell, helping to embed it within their identity, giving them something to be proud of and be sentimental about.

Designed to be more transparent and approachable allowing the user to connect through confidence and curiosity.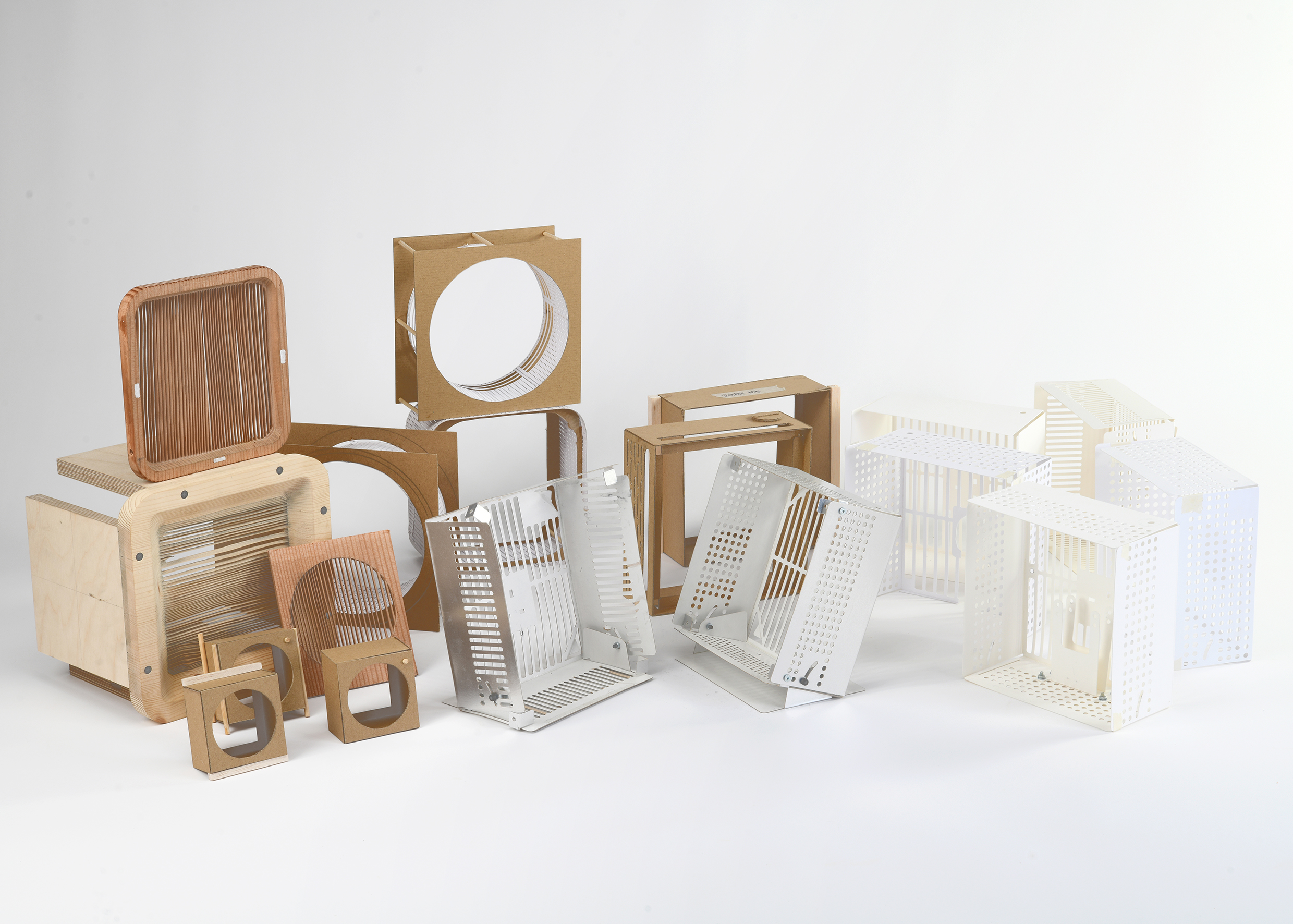 VERNACULAR VACUUM

This small hand held vacuum is intended as a provocation, challenging our assumptions about contemporary product design. The project explores how contemporary products might become more repairable and easier to maintain by using local materials, technologies and modern open-source making techniques.

Typically, the use of brightly coloured engineering plastics and seductive moulded surfacing alienate user from developing more informed, empowered, and sustainable relationships with the products they use. Designed using familiar materials such as cardboard postal tubes, zip ties, bicycle grips and bolts along with intuitive assembly techniques, the product becomes more human, approachable, and inclusive.

Creating a sense of familiarity in every component provides the user with the confidence to repair and maintain it, altogether forming a more transparent product

Exhibited at Somerset House: Eternally Yours 2022

DROP CAST CHAIR

During lockdown, I decided to repair and upcycle a rotting garden chair. I built a foundry in my vegetable patch using loose bricks, a paint stripper and a furnace lid. For the drop cast mould I pressed a rotten slat into damp sand. The aluminium was garden scrap.

An object conjured out of cabin fever and too many zoom calls during lockdown. Salvaged drinks cans provided the majority of the recycled aluminium used to remould the slat components.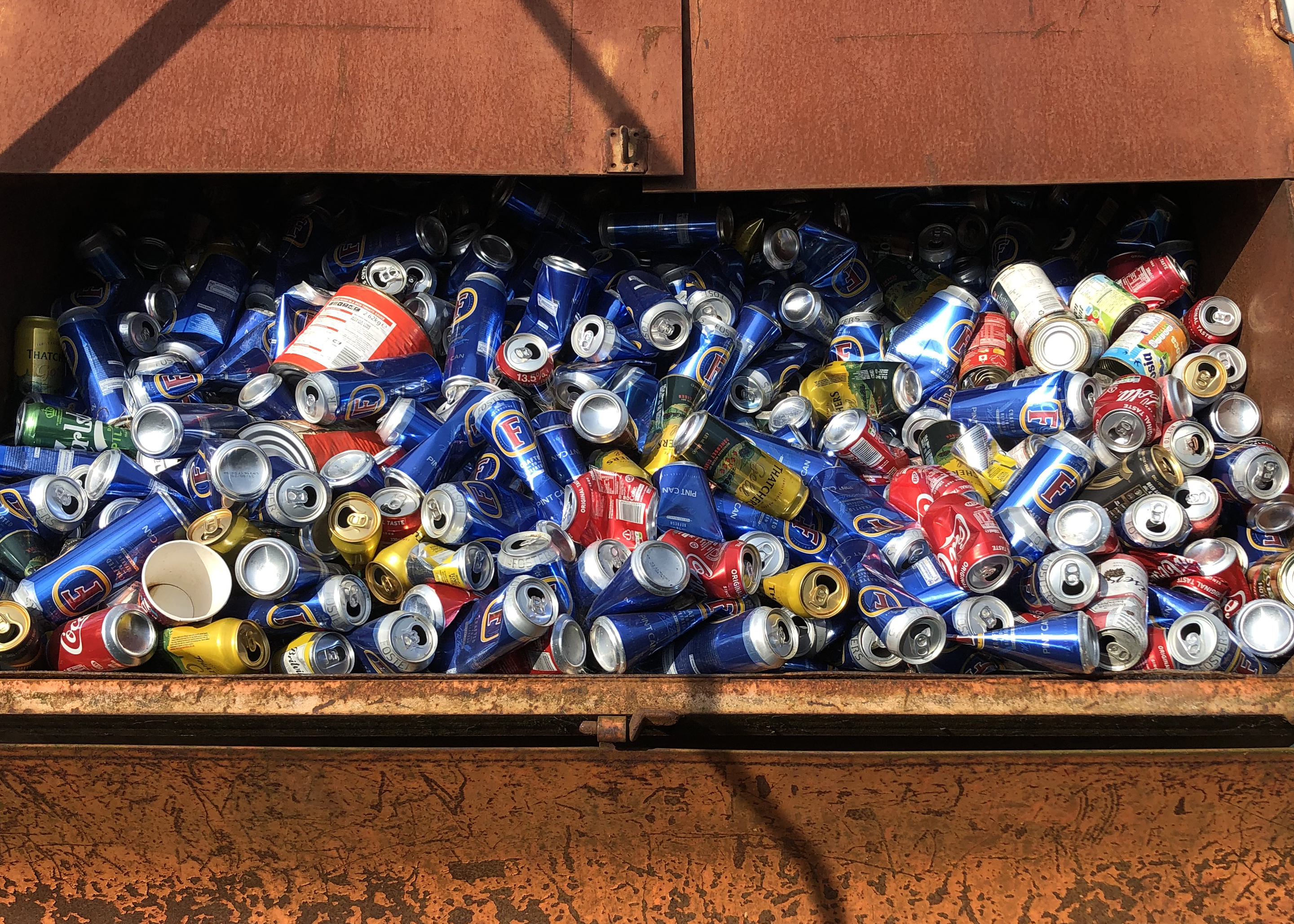 VOLUMES DESK

Inspired by the Ishinomaki laboratory, this project was an investigation into structure and form. We were asked to design a piece of furniture using nothing but screws and standard sections of timber. A piece sensitive to economy of materials and the limits and restrictions of accessible making techniques.

The volumes desk references Japanese Torii gates in its form and structure.